Welcome to Starlite Ceramics.
My name is Linda and I am from Cincinnati, Ohio.
I have been in the ceramic business for fifteen years.
Starlite Ceramics carries over 2000 molds in stock.
We offer greenware (to local customers only),
bisque, ceramic kits and finished pieces.
We also carry everything you need to complete your
ceramic project from paint, brushes, clock parts, etc....
Bisque is fired to cone 05,
professionally cleaned and ready to paint.
Our ceramic kits include everything you need to
complete your ceramic project from start to finish.

Molds listed alphabetically, just click on letter:
A B C D E F G H I J K L M N O P Q R S T U V W X Y Z
Please bare with me while I am in the process of setting up my site. If you would like a complete copy of my greenware list or have any questions at all, please email me.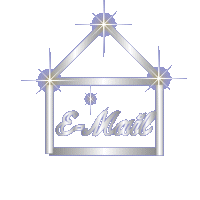 Please sign my guest book
I would love to hear your thoughts or suggestions.

Be sure to visit my Porcelain Doll site.
I carry soft-fired greenware, bisque, doll kits and
finished dolls.


Free DHTML scripts provided by
Dynamic Drive
Graphics by Starlite Dolls
Copyright © 2002 By Starlite Dolls. All rights reserved.
This page was last updated: 06/05/02